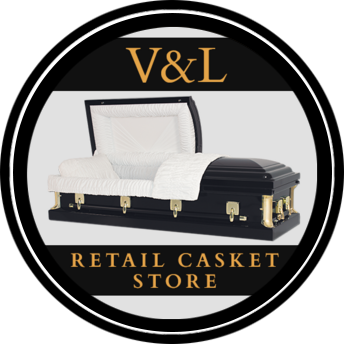 Something for every budget Beautiful caskets as low as $1,000
Free Delivery to Funeral Home of Your Choice
Come in and visit our Showroom
V&L Retail Casket Store is a retail casket store located in Indianapolis, Indiana, that sells caskets directly to the public. In addition to caskets we sell urns, headstones, and keepsake items. At V&L Retail Casket Store we sell caskets way below what they would sell for at a traditional funeral home. We have caskets for sale as low as 1000.00. You can choose from over 40 different colors and 100 different styles. You can customize the casket panel and your overlay the way you like it. Imagine the possibilities. When a loved one passes on, saying goodbye is never easy. Life will continue for the living and you will always have your wonderful memories of them. Come visit our showroom where you can design every aspect of the casket. Change the way you purchase your funeral products, design your casket, and save big with V&L Retail Casket Store.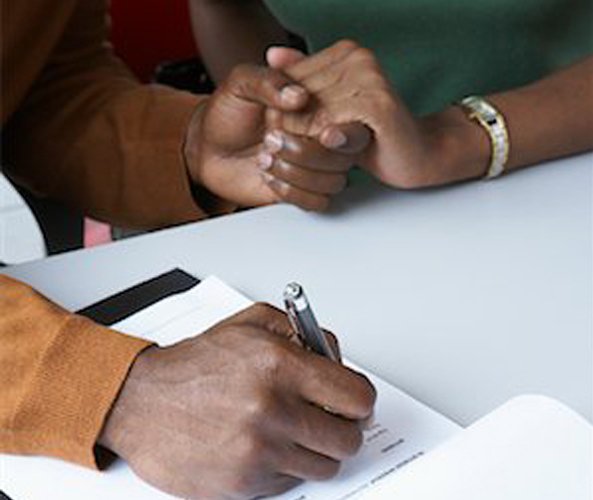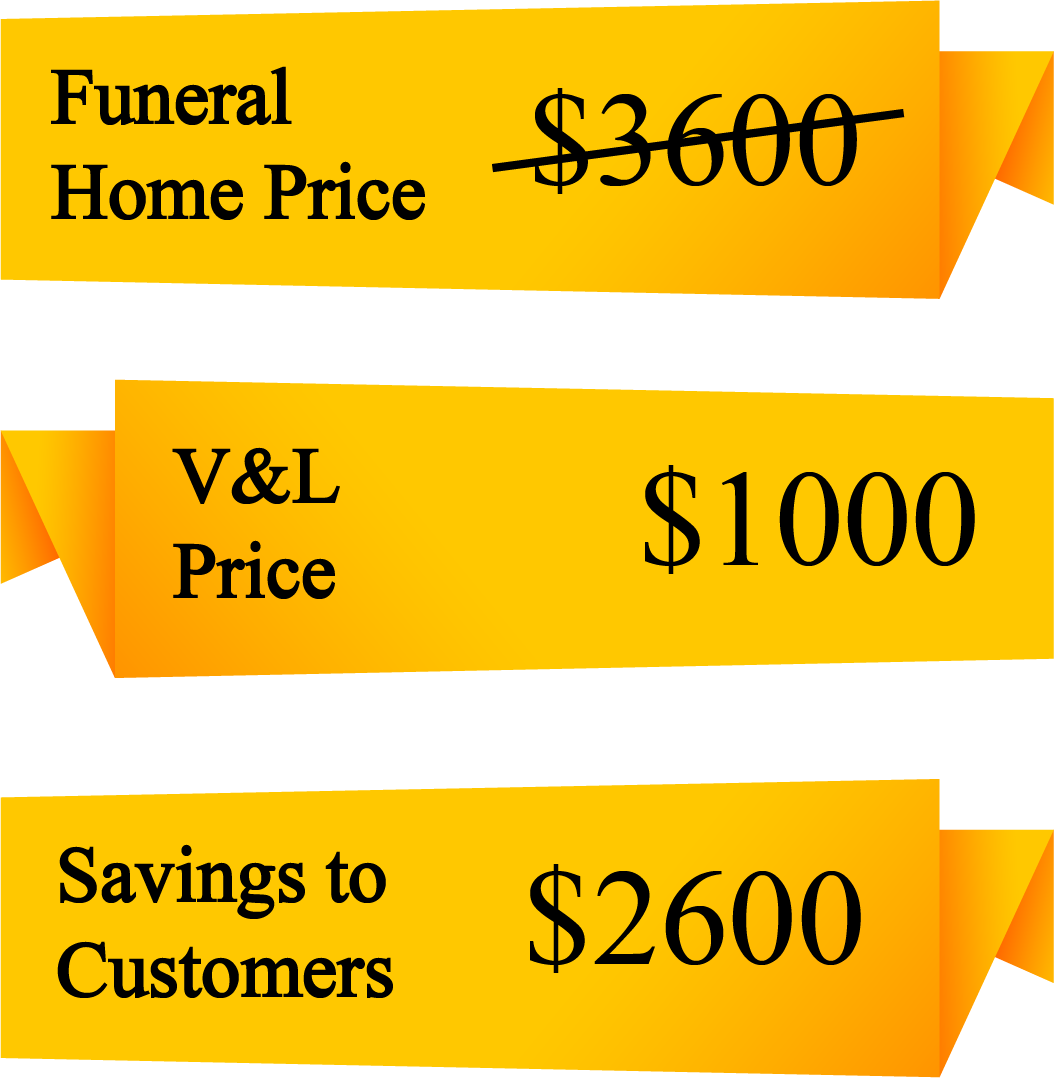 Funerals are for the living – providing an opportunity to gather family and friends to celebrate a life. Your funeral-service professional will gladly assist you in planning a funeral and selecting funeral products that help you memorialize and celebrate your loved one. Selecting a casket can be a difficult choice for one to make. It is important to limit your emotions as much as possible and make an informed choice. All of the caskets represented in this catalog are manufactured by companies with strong reputations for producing caskets with high-quality materials and skilled workmanship. The vast majority of the caskets are manufactured in the United States, while a few hardwoods come from Canada. One can be assured that every casket represented in this book is a quality-manufactured product.
The caskets shown in this catalog are arranged into two basic groups: wood and metal. Generally speaking, caskets are shown within a category from higher priced to lower priced. Pricing of caskets varies as a result of the construction material and the amount of labor took to make it. The chart below serves as a good guide to understanding the variety of materials used in the construction of caskets and the relative value of one to another.
Most caskets can be customized or personalized to some degree. Options include adding names, dates, hobbies, military service, religious and civic affiliations. See the catalog page for additional details regarding personalization options.
If you choose cremation rather than a traditional burial service, please note that most of the hardwood caskets shown are designed for use as either a burial or cremation casket. These caskets can be used to show the body during visitation and then used to transport the body to the crematory after the memorial service. A small selection of the most popular urns and keepsakes is also available.
Flower Cremation Keepsake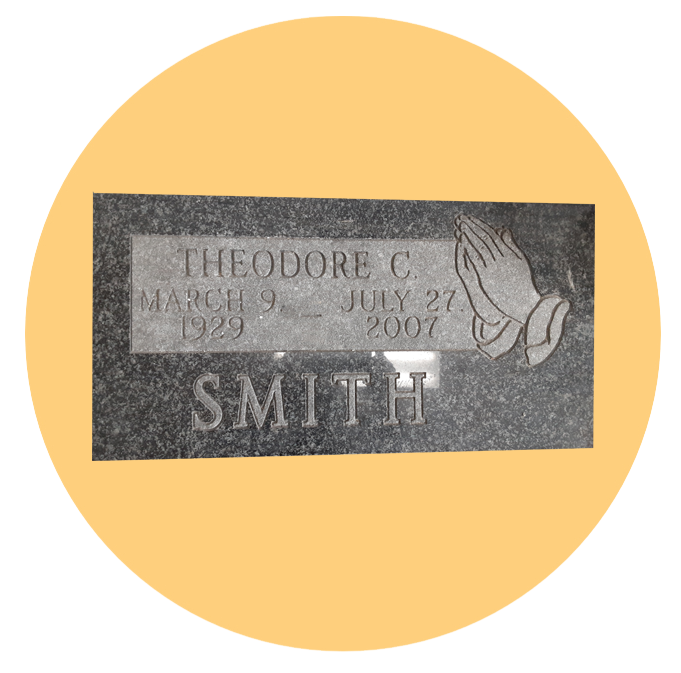 Frequently Asked Questions
Why is V&L Retail Casket Store in business ?
V&L Retail Casket Store is in business because of the Federal Government
Does V&L Retail Casket Store sell to the Funeral Homes?
No, V&L Retail Casket Store sells caskets, urns, and headstones directly to the public. Anyone can come into our store and purchase a casket, urn, or headstone for their love ones.
Will V&L Retail Casket Store save you thousands of dollars
Yes, we will. That is one of the benefits of purchasing the casket from our store. We want to help you keep more money in your pocket.
Can I customize the casket to my liking?
Yes, you can change the paint color, you can change the panel, you can change the hardware, and you can change the interior of the casket. We are here to support you in every step of the process. You are not alone.
Is the delivery free?
Yes, delivery is free with in a 50 mile radius.Ask store associate if it needs to be delivered to a 51 mile radius or over.
Do we price match funeral home and online pricing ?
Yes we do that for every customer.
How will the casket get to the funeral home?
V&L Retail Casket Store will deliver the casket to the funeral home
Where are you located?
V&L Retail Casket Store is located at 5601 E 38thStIndianapolis, Indiana 46218.